Italy is one of the most popular countries amongst tourists and travellers. As you know I travel to Italy quite often, since Bruno's family lives there. To be honest, I feel lucky that Italy is on my travel list every year. I have visited different parts of the country in different seasons. So I came up with a list of top things to do when you are in Italy to be able to better explore the country and enjoy your stay.
Taking a road trip
It doesn't matter when you are in Italy, taking a road trip is a must. You can rent a car or even a Vespa and hit the roads. Depends on your time, you can cross the country from west to east or drive from the north to the south, or even just go on a one-day trip to Italy's beautiful nature. Italians roads are beautiful and on your way, you might be able to find some pretty hidden locations.
Visit historical and cultural attractions
The name of the boot-shaped country is associated with a rich history. This is the reason why you can find the name of more than 50 Italian sites listed in the Unesco World Heritage. There are various Italian cities all around the country that show Italy's rich history, in the north, there are Venice and Turin, in the centre and in the south, cities like Florence, Rome, and Naples.
Visit the small towns and villages
Don't limit your visit to the popular cities. Of course, you should visit Rome, Milan, Florence, or other big cities, but you can still plan to visit the less busy cities and villages. Italy has a lot of colourful and attractive small towns and villages, and I enjoy walking in their narrow streets and stroll around the colourful buildings with their flowers exposed on their cute balconies.
Get lost in nature
When you are in Italy going to nature is a must. There are 24 national parks in Italy, so you can understand how 5 percent of the country's land is covered by the National Parks. Apart from that, a third of the country is covered by mountains including the Alps, the Dolomites and the Apennines. Above all, Italy has a lot of lakes, popular ones like Lake Como and Garda or smaller local ones like the one we use to visit: Viverone.
Well, I guess you get my point. I would recommend you to get lost in a national park even for just a day and enjoy mother nature.
Go to local markets
One of my favourite things to do when I travel is visiting street or local markets, and of course, Italy isn't an exception. In Italy, you can find a lot of street markets selling local products and food. We usually go to a local market on Saturday morning in the north and buy some Parmesan cheese, not only because we can get it at a cheaper price, but it has a much better quality than what we usually buy in a normal supermarket in the UK.
Try coffee and hot chocolate
You must try Italian coffee and hot chocolate at least once. When I say coffee I mean espresso. When you go to an Italian cafe and you order coffee you will get an espresso by default, not a black coffee or a latte. I must confess that I am not a coffee lover, but when I go to Italy the story changes and I can't avoid having a good espresso.
I also mentioned hot chocolate, yes, trying a hot chocolate in Italy is a must too, because Italian hot chocolate is made for chocolate lovers. It can be quite thick and it looks like melted chocolate. In other words, it is real 'hot chocolate'.
Don't forget to try Italian food and wine
I know when someone mentions Italy you think of pasta, pizza and of course wine. But, Italian dishes are not limited to pasta and pizza. Even though pizza and pasta dishes in Italy are great, the range of Italian dishes is really wide and every region has its own specialties. Try out new dishes, I am sure you will love them.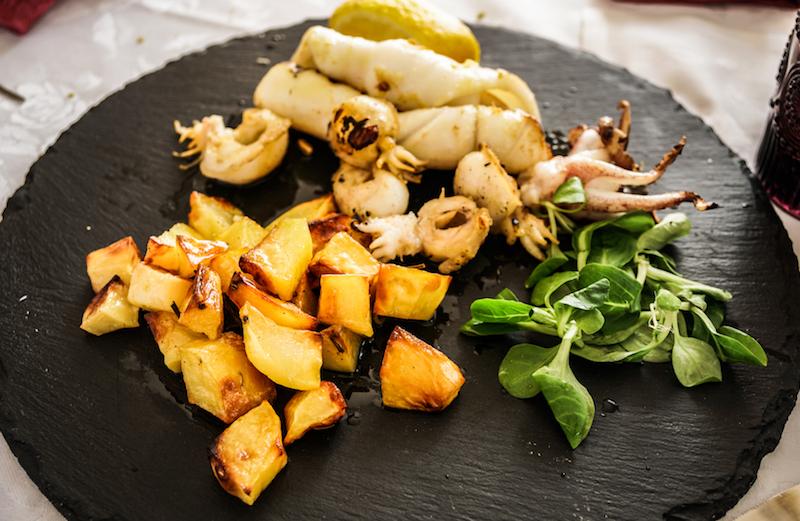 As we all know Italian wines are famous too, but I would recommend you to try local wine in different regions. I love going to a very local restaurant and ask for a local wine, the ones that are served into a jar rather than a bottle, you should do the same.
Meet the locals and make new friends
Keep in mind that in some regions you might not be able to find anyone that speaks fluent English or any English at all! So it is nice and useful to learn some Italian words. Italians are very hospitable and friendly. You can more easily communicate with them if you try to speak some Italian or it could help you find Italians who can speak English. You can start a chat with a stranger in a cafe or bar, and become lifetime friends.
Try gelato
Another tasty thing you should always try when you are in Italy is gelato. Gelato means ice cream and it comes in various different flavors. Depending on what flavour you like the most you can choose your scoops of ice cream. My favourite ones are chocolate, coconut, and coffee.